Didi Benami talks to Suite101 about latest projects, charity work, and fellow Idol alums
by Markos Papadatos, Contributing Writer for suite101.com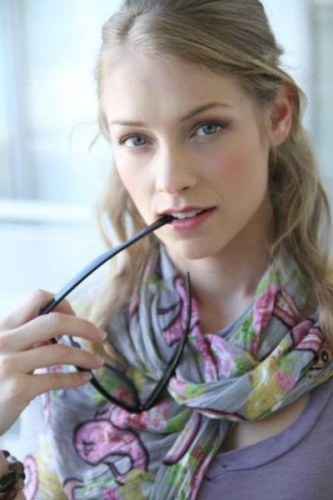 On Friday, June 29, 2012, Suite101 spoke via phone with the ever-talented Didi Benami, the tenth place finalist of the ninth season of American Idol.

Current Endeavors
"I actually just did a music video for the band Theory of a Deadman where I play Tyler Connolly's bad girlfriend in 'Hurricane.' It was really fun and interesting. I have been taking acting classes and I also released a new single. I am working on new songs for an EP."
Little Kids Rock
"I just got back from Mexico and we are working with an organization called Little Kids Rock, which is an amazing charity that is trying to raise money to re-implement music programs and give children musical instruments in schools due to budget cuts. Had there not been music in school, I wouldn't have survived. That was my safe haven," she says.

"I did a show there with Blake Lewis, Katie Stevens and several other Idol contestants. I was a lot of fun," she says.
Brooke White
Didi notes that she gets confused for fellow Idol alumna Brooke White a lot. "I get compared to her a lot, and when I performed with Michael Johns, more people think that I am Brooke. It's cool since I like Brooke a lot, and she just had a baby actually," she says.

Tim Urban
"Tim is a really great friend of mine. He did Little Kids Rock with me too, and he is a wonderful guy," she says.

Phillip Phillips and Kris Allen
When asked which Idol albums she would love to someday collaborate with, she says, "I would love to do a duet with Phillip Phillips. I love his style, and I think our styles would be really cool together, and he would be an amazing choice."

"I love Kris Allen too. He is one of the most wonderful people that I have ever met. What is funny is that I waited on him at the restaurant where I worked at before I went on Idol. He and his family came to the restaurant where I worked at, and I had told him that I had wanted to audition for Idol. I had told him that I wanted to sing 'Hey Jude' on there and he liked my song choice. When he and his wife, Katie, came to visit the show the year I was on, Katie told me that she returned to the restaurant to visit me there, but she didn't find me there since I was performing on the show."

Faith Hill
"I love Faith Hill and I had the good fortune to interview her husband, Tim McGraw, when I was doing the red carpet interviews for the American Idol official website. He was there with his daughter, and I was on the verge of freaking out since I am a huge fan of his wife," she says.

via suite101.com