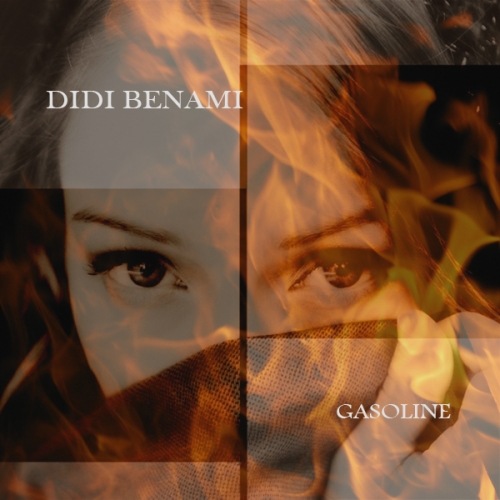 DIDI BENAMI RELEASES DEBUT SINGLE "GASOLINE" ON MAY 23, 2012

LOS ANGELES, CA – The wait is over! Singer Songwriter Didi Benami independently releases her debut single "Gasoline" on May 23, 2012. An honest and bittersweet song about letting go or hanging on- Gasoline embarks on a journey of love and relationship. The lyrics are fragile as they are fearless. The music reflects nostalgia, of yearning for the past however troublesome or dark, and ultimately, of acceptance and coming to terms.
Didi Benami captivated the hearts of millions with her one-of-a-kind voice, endearing charm, and emotional performances as a finalist on the 9th season of American Idol.
Born in New York City, Didi moved to Knoxville, Tennessee, at the age of seven. A self-taught guitar player, Didi has been performing for audiences her entire life. While she always had a passion for music, it was not until she lost her best friend and Belmont University roommate, Rebecca Joy Lear, in a car accident, that Didi began to pursue music as a career. Didi firmly believes "you never know what is going to happen tomorrow, so you might as well do what you love today. Tomorrow is not a promise."
Gasoline will be included in the yet untitled EP with all original songs co-written by Didi scheduled for release late this year.
Didi describes her music as a "soulful, rock-pop" sound, with organic roots — a new kind of pop, but still confessionals that are "truthful and real."
Gasoline is a collaboration with prolific singer/songwriters Justin Gray and Chris Seefried who both also produced the song. The recording is mastered by Grammy award winning mastering engineer Brad Blackwood of Euphonic Masters.
To help promote "Gasoline" on Twitter, please use hashtag #Gasoline to talk about the single!

To learn more about Didi: visit her Official site | Twitter | Facebook | Soundcloud | Reverbnation | YouTube | IMDB | MySpace | Tumblr
About Justin Gray | About Chris Seefried | About Brad Blackwood